WELCOME TO REMINGTONS RESTAURANT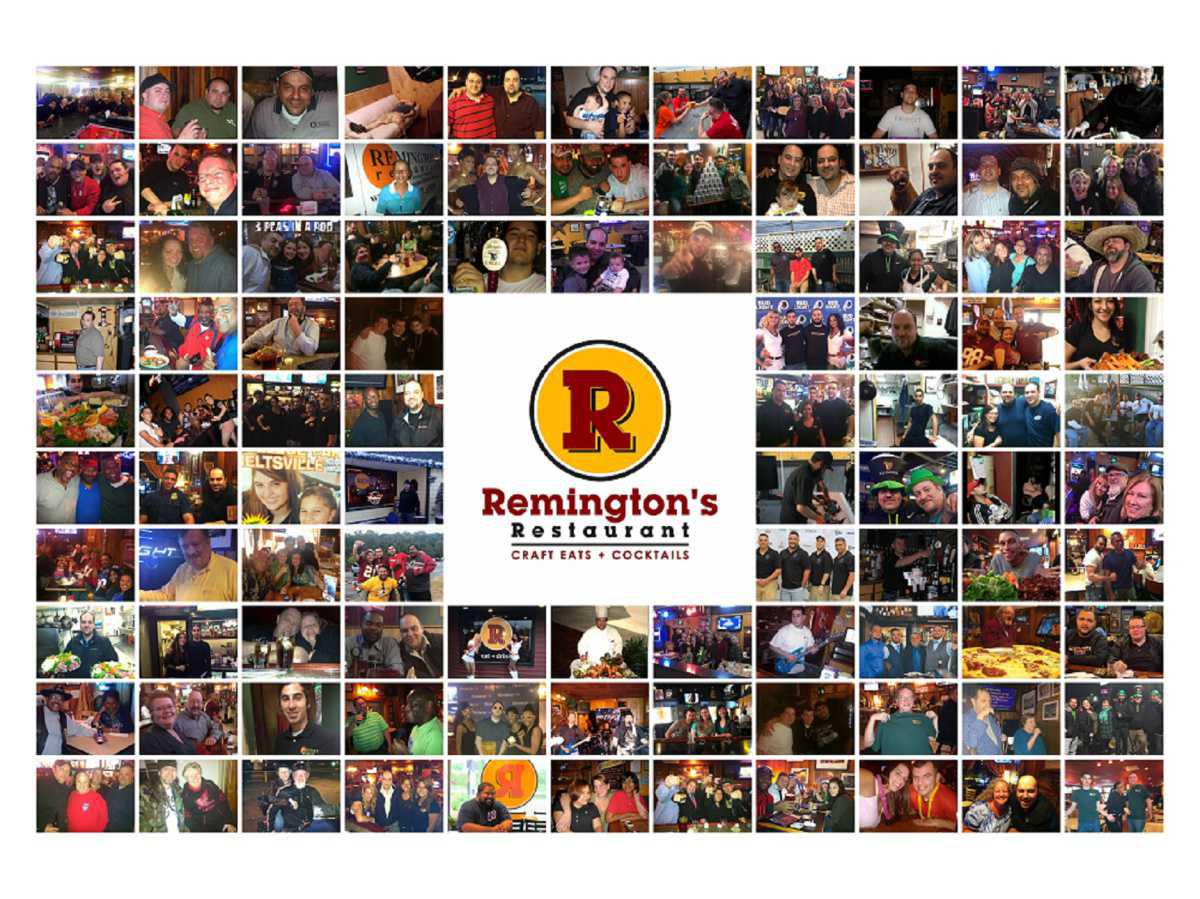 WHERE GOOD FOOD+GOOD DRINKS+GOOD PEOPLE=GREAT TIMES.
The premier spot to come to in the Beltsville area for great cocktails, food & atmosphere since 2003 . We are known for having the best hand crafted cocktails & Tequila/Bourbon Whiskey selections in the area &, offer a wide selection of cigars you can enjoy on our large patio. Come watch all your favorite sporting events with over 30 tv's you can be sure to catch every single shot, goal, touchdown & more here at Remingtons.
HOURS OF OPPERATION
MONDAY : CLOSED
TUESDAY :11AM TO 2AM
WEDNSDAY :11AM TO 2AM
THURSDAY :11AM TO 2AM
FRIDAY :11AM TO 3AM
SATURDAY :11AM TO 3AM
SUNDAY :11AM TO 2AM
GIFT CARDS
Gift cards are available for purchase in any ammount for your convinience, send some one an E gift card also if you want to surprise them or if your not able to come in person to get a physical card.
PAYMENT OPTIONS
VISA, MASTERCARD, DISCOVER, AMERICAN EXPRESS, CASH & APPLE PAY
All Guest will be asked for a credit card uppon wanting to start a tab. if you do not wish to keep a card on file please pay your server as you order your items. thank you
We only split payment of up to 6 checks per single group.
GRATUITY
20% Gratuity is added to groups of 6 or more & Durring Special Events.
FOOD ALLERGIES & VEGAN OPTIONS
We are here to accomodate all food allergies and preferences you may require. please note to your server if you have any allergies as they will let the chef & cooks know. for we offer vegan options for certain dishes just ask your server and they will let you know what we offer in place.
CUSTOM FOOD & DRINK POLICY
HERE AT REMINGTONS, WE MAKE IT OUR NUMBER ONE PRIORITY TO MAKE OUR GUESTS VISIT WITH US AMAZING. WE WILL GLADLY MAKE ANY CUSTOM OR MODIFIED COCKTAIL OR FOOD FOR YOU IF WE HAVE THE ABILITY TO, BUT THAT ITEM WILL NOT BE RETURNABLE OR REFUNDABLE IF YOU ARE NOT PLEASED WITH IT. THANK YOU UNDERSTANDING OUR POLICY ON THIS MATTER